Class 7 - April update
All the pupils ejoyed the art work, sensory activities and cookery associated with our 'Under the sea' Show stopper this month. We also enjoyed lots of Easter themed activities.
.Class 7 - March update
What a busy time in Class 7 - We had lots of outdoor learning in the Sensory Garden. We celebrated St. Patrick's Day as well as 'Rock your socks Day'. We made cards, delicious treats and planted a flower for our Mums to celebrate Mothers' Day.
Class 7 - February update
February was another busy month. Pupils have been learning both indoors and outdoors with numeracy and Literacy. Topics were 'Winter' and 'Colour' and all pupils enjoyed practical activities with these topics. Everyone made beautiful Valentine's Cards for their lovely mums as well as other art projects! We made some delicious savoury and sweet treats.
Class 7 - January update
Pupils in Class 7 have been working hard with Literacy and Numeracy activities. We have been exploring Winter through messy play and art and using our outdoor space for learning. Unfortunately some of us have been sick with COVID-19 so our class, at times this month, has been smaller. We are hoping that everyone keeps well and looking forward to a full class again very soon.
Class 7 - December update
We have had lots of Christmas fun this month. We explored sensory play with Christmas pasta, completed Christmas tree threading, early writing activities as well as Christmas arts and crafts. We had fun making decorations to sell at the Christmas Craic-er and enjoyed our festive Fridays when we wore our special Christmas jumpers. We enjoyed our lunch treat from Captain Cooks.
Class 7 - November update
Everyone has enjoyed learning about Celebrations this month. We have been finding out about Autumn and using lots of natural resources, both in the classroom and outdoors. We have been exploring how we celebrate birthdays and working hard with our numeracy and literacy activities. We've had fun with lots of art and cookery!
Class 7 - October 2021 update
Learning is Fun in Class 7. Everyone enjoyed our Halloween activities.
Class 7 - September 2021 Update
The pupils in Class 7 have been busy learning in their new class. They have been learning about the topic "All about Me" as well as developing their skills in Communication and early Numeracy. Everyone has enjoyed Musical Activities, Art, Cookery and Attention Autism.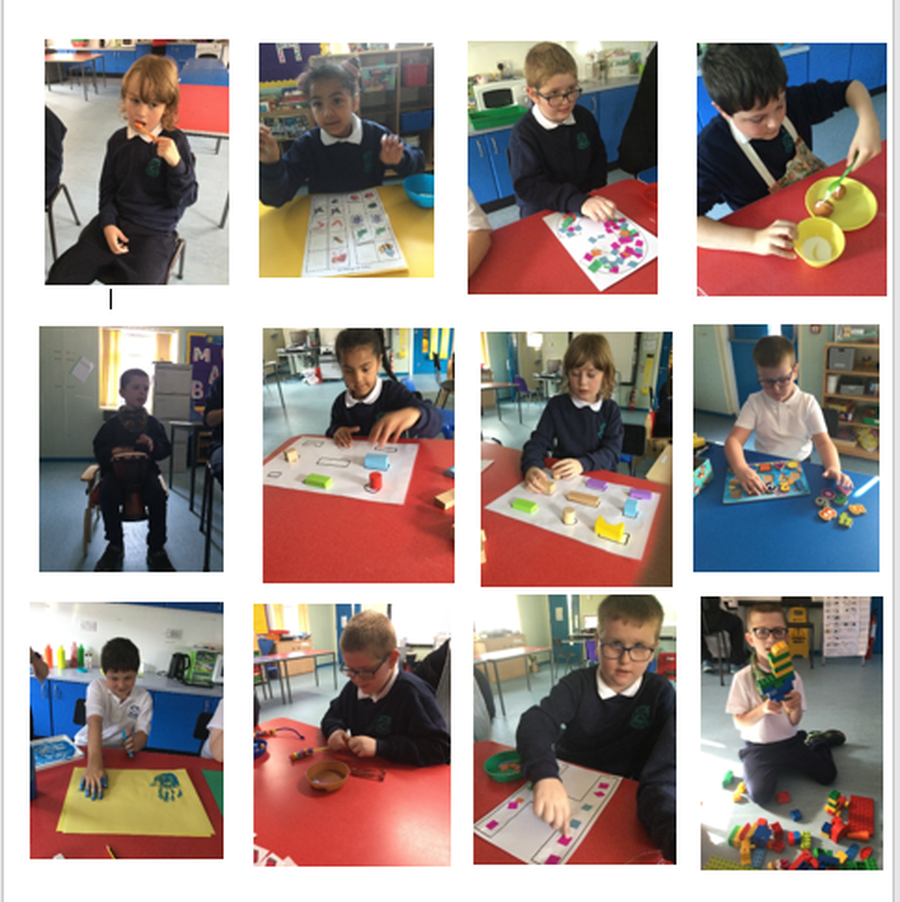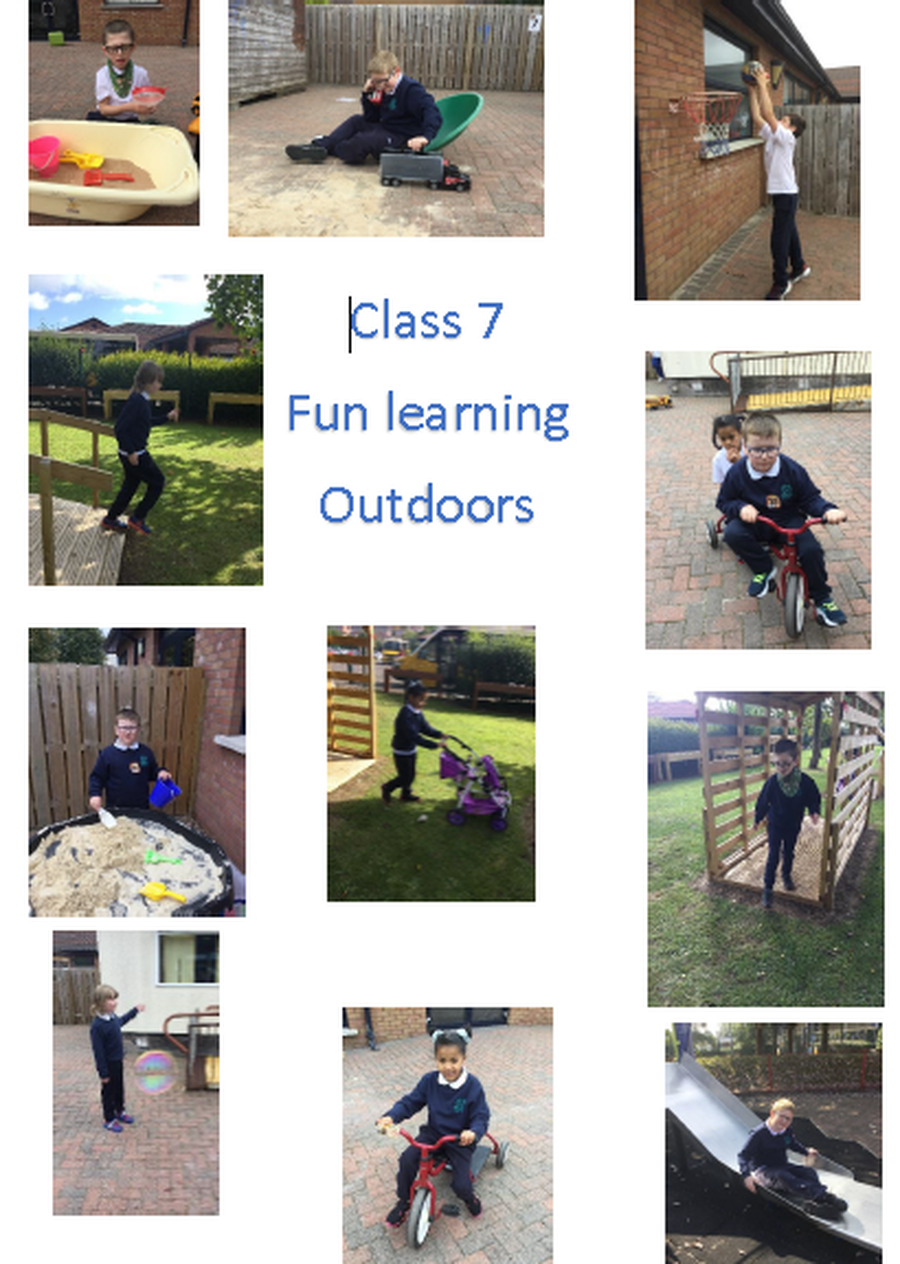 CLASS 7 UPDATE - MAY 2021
CLASS 7 UPDATE - APRIL 2021
Class 7 UPDATE - April 2021
This month Class 7 are learning about Famous People. We explored what our talent would be if we were famous. We have lots of pupils who would love to be singers, actors and YouTube bloggers, so watch this space!! As part of our Numeracy work we have been learning about Venn Diagrams and in P.E we have been developing our balance and coordination skills. This month we have enjoyed developing our independence skills when making fifteen buns and Vegetable Puff Pastry Tarts.
CLASS 7 UPDATE - MARCH 2021
CLASS 7 UPDATE - FEBRUARY 2021
Class 7 Update - January 2020
Class 7 have had a very busy start to the term. We had a wonderful time integrating with the whole school during our 'Health and Wellbeing' day. We enjoyed healthy snacks and had a wonderful time dancing when 'Kelly Fitsteps' made a visit to our school.
This term we are looking forward to exploring our topic of 'Celebrations' and we are focusing on 'Friendship' during circle time. In cookery we have potato and leek soup, mini pizza quiches and classic coleslaw.
This month we have been busy celebrating two birthdays with YUMMY cake. Happy Birthday!