Hello April from Class 9.
We have had a great month.
Chicks came to see us all in Class 9, our pupils were so gentle and excited to see them.
We all took such pride in our Thomas Day Out Showstopper, big mention to Drew for arranging our train track, we came 3rd!
Our Easter Artwork was great fun, especially painting our feet.
And we all love to play outside in our playground on the bikes and basket ball.
Happy March from Class 9.
We have had a very busy month. We really enjoyed the pottery, artwork and decorating mother's day gifts. We have also been working very hard on our money skills. On Tuesday we have fun fitness with Rachel outside.
Our best adventure was a brilliant day out at Tollymore Forest Park, the weather was lovely and Class 9 had a brilliant day.
Happy February from Class 9
We have amazing artists in our class ........ snowy owls, polar bears, winter trees, hedgehogs and of course... hearts!
Class 9 January 2022
Happy New Year to Everyone.
We are very busy working on activities in our Winter topic and Cookery.
Big Cheers from Class 9, we had a yummy lunch in the Belmont Hotel.
Class 9 pupils would like to wish you all a very Mery Christmas and Happy and Safe 2022.
November update 2021
Topic Work, "Celebrations" and Cookery. Our Silly Sock Day, thanks for your support. Also included is our amazing Super Heroes Strong Poster.
October 2021 update -
October was a busy month of fun-filled activities. We enjoyed our Numeracy week, Cookery sessions and super group activities for Halloween.
September 2021 update -
A big welcome back to all our pupils in Class 9. We have been busy settling into our new class and have been practicing our independent cookery skills. Yummy!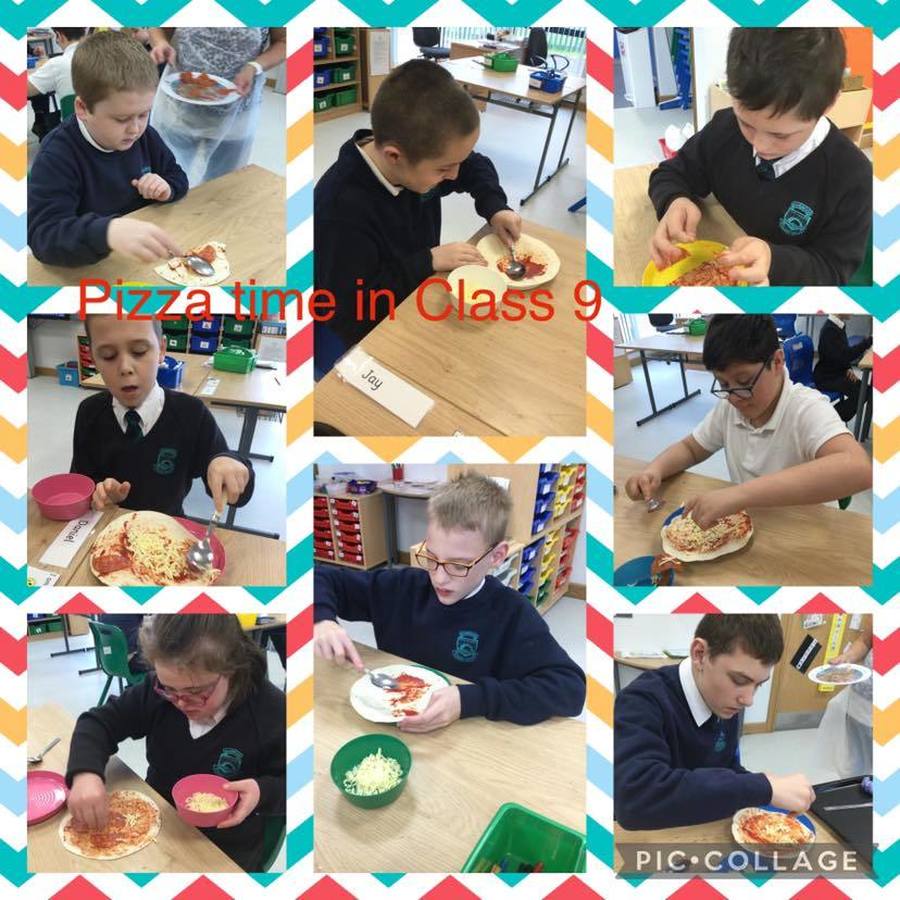 CLASS 9 UPDATE - MAY 2021
Another busy week in Class 9. We also got a chance to get outside and enjoy the sun.
Welcome to Class 9's web page. To get us started I thought I would share some of what we have been up to over the past few months. We have had a few birthdays and have begun our topic on Famous Artists. We hope you can see that we have some 'famous artists' of our own. We also hope that you can see how much fun school life can be. Enjoy!
CLASS 9 UPDATE - APRIL 2021
CLASS 9 UPDATE - MARCH UPDATE 2021
Class 9 Update - January 2020
In Class 9, we have been busy again with our functional tasks; particular attention was paid to practicing making break, taking turns and waiting for an afternoon snack. We have also been making friends with others in the junior school and engaging well with Attention Autism activities.